If you've visited our clinic in North Huntingdon, PA, recently, you may have noticed a small black box making a soft whirring noise. That little box is actively purifying the air in our entire office building. Not only that, but it's also disinfecting all the counters, desks, chairs, railings, and other surfaces in our clinic! We now sell the new Air & Surface Pro through our clinic, so you can purify and disinfect your home or office, too.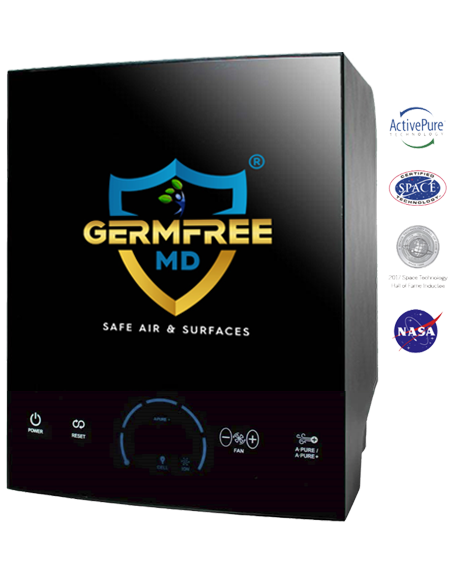 How does it work?
The Air & Surface Pro uses NASA-designed ActivePure technology to kill air and surface pathogens. This technology takes moisture molecules from the air and converts them into hydro-peroxide oxidizer molecules. Once they are released from the unit, these molecules seek out contaminants and break them down. You can learn more about ActivePure technology in the video below.
Why choose Air & Surface Pro?
Easy to set up and use
Small, sleek, and quiet
Requires no filters
Covers up to 3,000 sq. ft.
Helps reduce stress
Cleans air and surfaces effortlessly
99.9999% of pathogens killed within 1 hour
If you are interested in purchasing the Air & Surface Pro for your home or office space, you can contact us to buy right from our clinic. Enjoy nature-fresh indoor air! Breathe better, sleep better, and feel better – guaranteed!